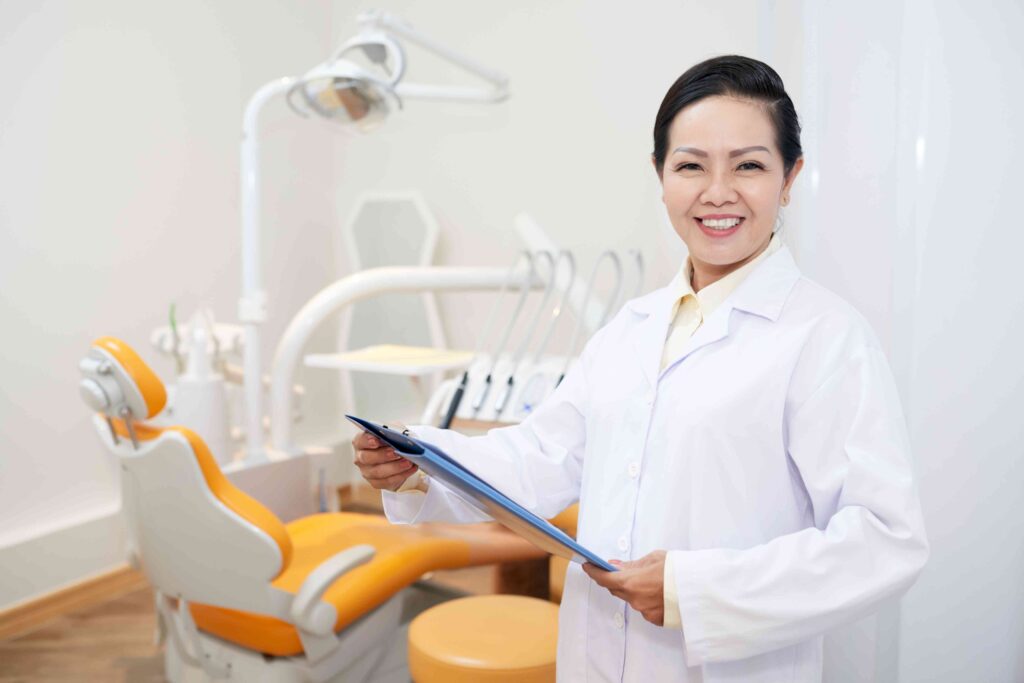 There are numerous instances in life where one would hop on to the internet and search for a "dentist near me". Maybe you're in a new locality, are looking to switch dental offices, or looking for another office that caters to your needs better. Either way, finding a quality dentist is super important.
Because as much as we would like to believe the contrary, your dental health is as important as your general health.
Why Is Dental Health So Important?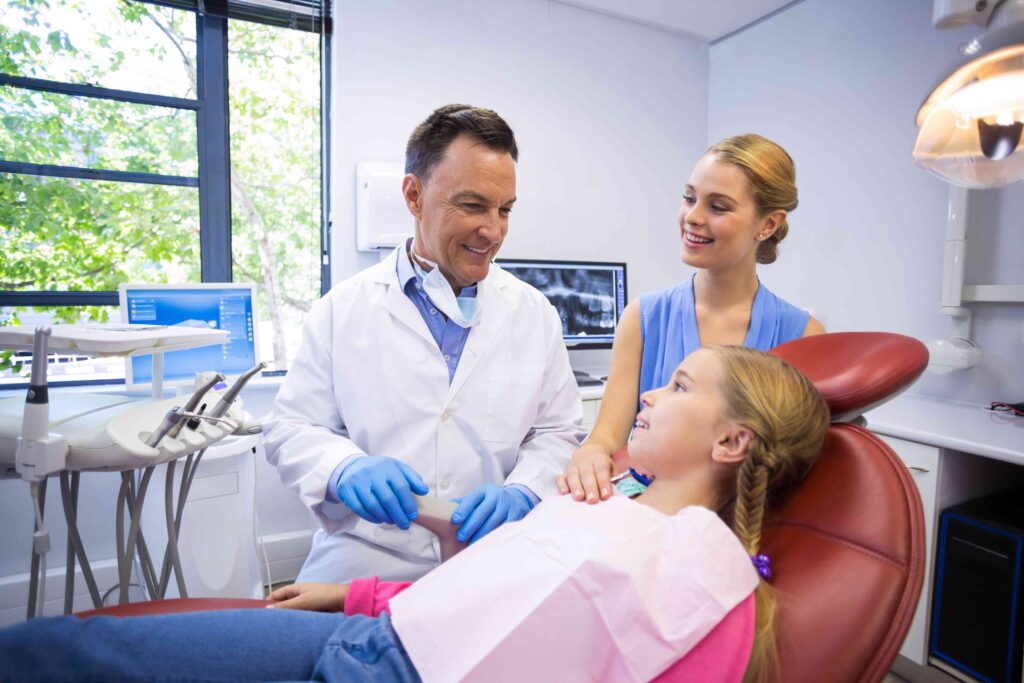 Caring for your teeth is much more than just looking good. Good dental health begins with clean teeth, good oral habits, and general awareness.
Brushing twice and flossing once a day from a young age goes a long way in preventing oral diseases. Dental cavities, gum disease, oral cancer, etc. are just some of the ailments you face when you have poor oral health and hygiene.
Along with caring for your dental health at home, routine visits to the dentist are essential for maintaining your oral health.
Aside from dental issues, poor oral health can also lead to numerous issues with your overall health. For example –
Heart Disease
Neglecting your oral care for an extended period leads to gingivitis (gum disease). If left untreated, it progresses to periodontitis (a severe form of gum disease). Periodontitis is linked to a higher rate of cardiovascular diseases. It also causes bone loss and eventually, tooth loss.
This is due to bacterial infection from an unhygienic mouth reaching the bloodstream, thereby spreading to the valves of the heart.
Immune System Weakened
Poor dental health leads to a weakened immune system. This makes a person more susceptible to developing infections, illnesses, and diseases.
Chronic Diseases
Similar to heart disease, a person with neglected oral health is at an increased risk of developing diabetes. Additionally, the chances of a stroke are also higher.
What Is Preventive Dental Care?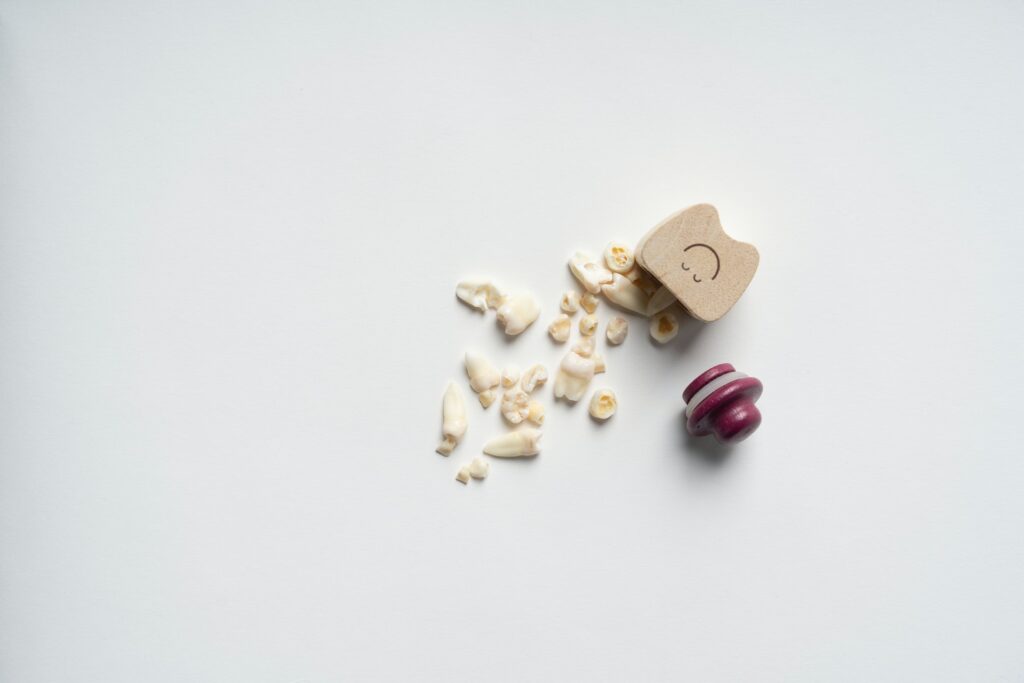 Preventive dental care is the act of caring for your oral cavity to maintain oral health. This helps prevent problems like gum disease, enamel wear, cavities, etc.
The American Dental Association advises that people visit their dentist at regular intervals – usually every 6 months. By imparting preventive dental care, teeth remain clean, white, and strong.
Preventive dental care benefits everyone, especially children. This is because preventive dental care allows a child's developing permanent teeth to erupt healthy and strong. Dental sealants and fluoride treatments greatly benefit children because they prevent cavities from developing in their teeth.
Adults should take advantage of preventive dental care to ensure the health of their teeth and the hard and soft tissues of the oral cavity.
Does Health Insurance Cover Dental Care?
Most health insurance plans do not cover any dental care. However, emergency dental treatment due to an accident might be covered by your insurance policy.
The National Association of Dental Plans states that almost 77% of Americans have a dental insurance plan – usually private coverage. Larger companies are more likely to provide dental benefits than smaller ones. Similarly, higher-wage employees are more likely to receive dental benefits than low-wage workers.
Valley Ridge Dental accepts most forms of insurance. Additionally, we help ensure that you receive the maximum benefit. We believe that the cost of treatment shouldn't be a hindrance to receiving necessary oral care. And for that reason, Valley Ridge Dental also accepts the following –
Third-Party Financing
Full range of plans with small monthly payments. So you can get treated today and pay over time.
Senior Discounts And Cash
Valley Ridge offers discounts on cash payments and to senior citizens without dental insurance.
Credit Cards
Valley Ridge also accepts all major credit cards including American Express, Mastercard, Visa, and Discover.
Please do not hesitate to reach out to us and speak to our financial coordinator should you have any questions.
What Preventive Dental Services Does The Dentist Near Me Provide?
If you reside somewhere near or around Lake Elmo, Minneapolis, your internet will showcase "Valley Ridge Dental" as one of the searches of "dentist in my area".
Valley Ridge Dental emphasizes preventive dental care for everyone – ranging from kids to adults. We always recommend bringing your toddlers in for a visit. This is because when kids are introduced to the dentist early and routinely, they grow up to have better oral care habits. Additionally, they feel less anxious when they're about to visit the dentist.
Recognizing, diagnosing, and treating a problem early is not only beneficial for your dental health, but is also relatively cheaper. At Valley Ridge Dental we provide the following preventive dental care services –
Professional cleaning to get rid of any plaque or calculus to prevent gum disease
Application of sealants to prevent dental caries in little kids
Habit-breaking appliances to prevent alignment issues with teeth (for habits like tongue-thrusting, thumb-sucking, etc.)
Screening for any oral cancer markings, especially in people with a genetic history of the disease
Replacement of infected tooth surface with a dental filling
Imparting education on how to best care for your teeth and also your child's
There are numerous other dental services available at Valley Ridge Dental. Our space is a judgment-free zone and we realize that we can not change the past. However, we can work together to put you on the path to better oral health.
More About Valley Ridge Dental
Dr. Katie Daniels is our dental expert at Valley Ridge Dental. She is an expert at everything general, preventive, and cosmetic dentistry – providing her patients with the oral health they deserve. With over 10 years of experience, Dr. Daniels is an exceptionally skilled professional with high standards of oral care.
The rest of our staff are a bunch of powerhouse women who are equally committed to patient care and comfort. They aren't just experts at taking care of adults, but also little kids who might be anxious about their visit to the dentist.
Contact us today by dialing (651) 439-0322. Alternatively, you can also fill in this form here and we'll contact you at the earliest.