Why Do I Need To Find A Family Dentist Near Me?
A lot of people aren't aware of how important is a family dentist for one's oral health. The reality is that your oral health is just as important as your general health. Problems with one can lead to problems with the other. Research has shown that a lot of general health conditions are linked to how healthy your mouth is.
This is why it is important to invest as much time, energy, and dedication to one's dental care as they would for their body. And you cannot care for your teeth, gums, and mouth without enlisting the help of a professional. Hence – having a dentist on speed dial is important. And if it is a family dentist, even better.
Why Do You Need A Family Dentist?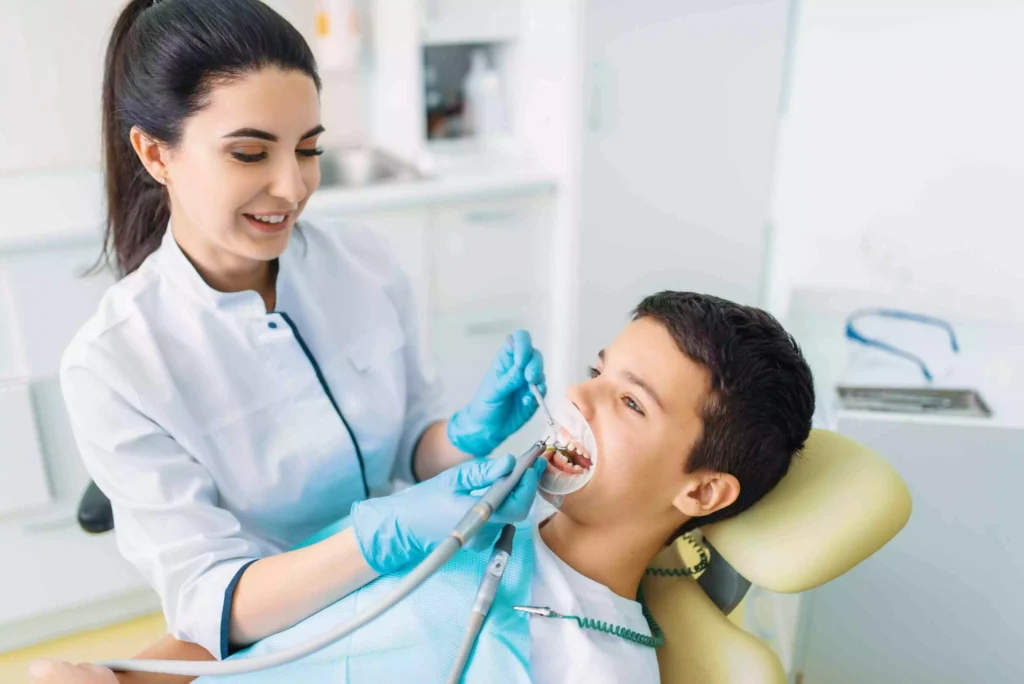 A family dentist is a dental practitioner that provides dental care to people of all ages. Family dentists have the same educational background as general dentists. The main difference lies between their training and the patients they see.
While a general dentist confines their patients to a certain age gap, a family dentist oversees care for everyone. This is why they get extra training – to be able to deal with dental issues plaguing all ages – whether it's kids, teens, adults, or old people.
What Are The Amazing Benefits Of Having A Family Dentist?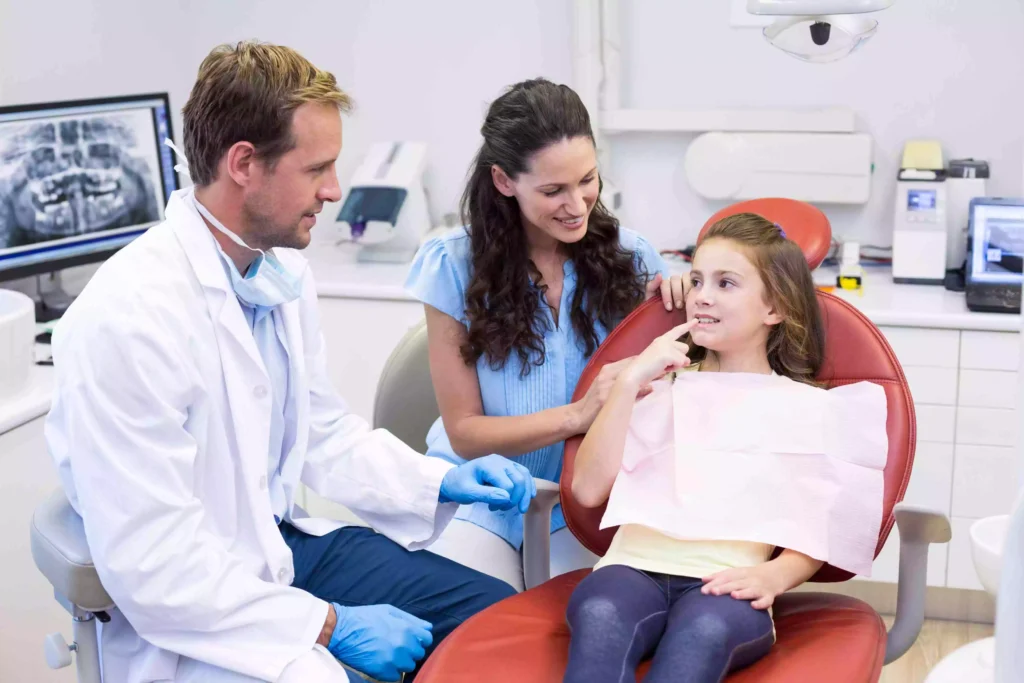 Having a family dentist as your oral care practitioner has multiple benefits. These are listed below –
A Family Dentist Is Very Convenient
The biggest upside of having a family dentist is the convenience it allows. As mentioned previously, family dentists oversee the care of all members of a family. So whether you have little kids or older parents – everybody is taken care of.
You avoid the hassle of scheduling multiple appointments at different offices. Instead, you bring them all to a family dental establishment. Furthermore, if your schedule allows it, you can also ask for multiple appointments in a single day. This helps save a lot of time, which would have otherwise been wasted.
A Family Dentist Is Great For Kids
Since family dentists also take appointments of little kids, they are trained to deal with them. Everybody knows that kids are afraid of the dentist. This is why family dentists are experts at making a child feel comfortable in their office. Whether it's lively décor, separate play areas, or the way they interact with kids – a family dentist knows all the tricks of the trade.
Additionally, it is not just the dentist who excels at putting kids at ease. The staff at a family dental office is also great at handling little children.
A Family Dentist Is Perfect For Eliminating Dental Anxiety
Anxiety about visiting the dentist and dental phobia isn't a problem exclusive to kids – a lot of adults feel the same way. This is why a majority of people avoid going to the dentist and delay their treatment until it's too late.
When multiple people visit the same dentist together, it helps the anxious ones feel not-so-anxious and relatively comfortable. A series of visits to the dentist together as a family goes a long way in alleviating the fear that both adults and kids feel. And if they overcome their fear, they'll be regular about visiting their dentist.
A Family Dentist Is Familiar With Dental Histories
Apart from anxiety alleviation, another significant benefit of a family dentist is their familiarity with your family's dental history. Whether it's past dental issues, treatments, sensitivities, or allergies, they have all of the record information. This helps them advise treatments for current and future oral health issues.
Family dentists are also adept at keeping a track of your dental health and advise you on preventive dental procedures. They are quick at noticing any new symptoms or changes in your oral health since the last visit. Family histories are of significance when it comes to the proactive preventive treatment of genetic issues. For example, if parents have had orthodontic problems, chances are the same might show up in kids. A family dentist will know exactly when to intervene should they arise.
With A Family Dentist, You Get Consistent Services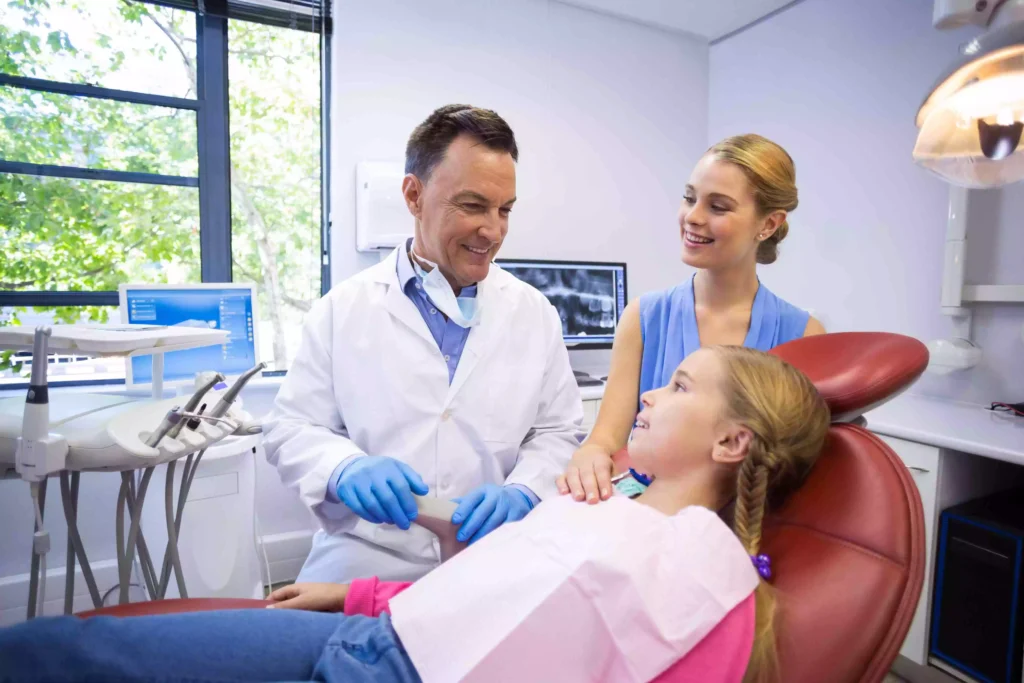 There are two additional benefits of seeing a family dentist –
You or your kids can continue seeing the same dentist as you grow older. This helps with not just eliminating dental anxiety but also adds the feeling of trust in the relationship.
When you're visiting a family dentist who is great at their job, you will be receiving the same quality of care throughout the years.
Both these advantages help you maintain regular trips to the dental office, thereby elevating the status of your oral health.
How Do I Find Out A Well-Being Dentist Near Me?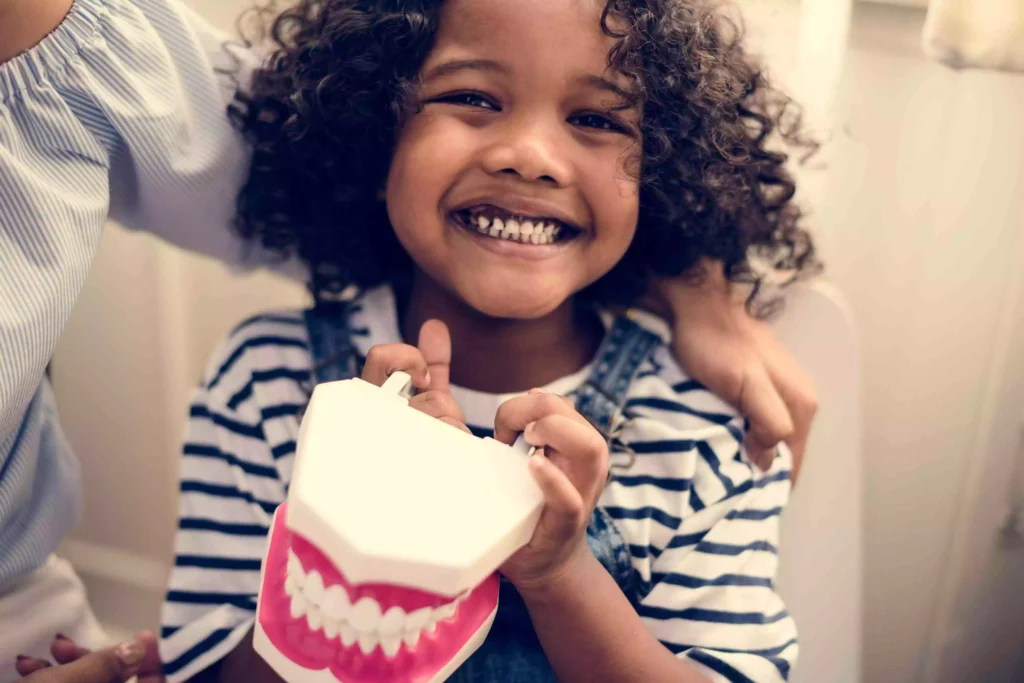 Finding a quality dentist doesn't have to be as hard as it sounds. Here are three steps to finding yourself a family dentist near you.
Research
The first step is to find out the dental offices in your vicinity. Log on to the internet and type in "family dentist near me". You will find a bunch of offices showing up on the page. Make a list of the establishments catching your eye and move on to step 2.
Get Recommendations
Talk to the people who live in your area – neighbors, friends, family, even your coworkers. Ask them about their experiences in the dental offices in your area. Correlate the offices they recommend with the list you have – and shortlist.
Take A Trip
People's experiences are their own. And you shouldn't decide on an establishment based on reputation alone. When you have shortlisted your list, schedule an appointment or a consult with the offices you might like and take a trip. Observe the establishment – whether it is neat and organized, the staff's behavior, and how welcoming the environment is.
Ask the dentist any questions you might have. A good dentist will take the time to listen to your concerns. And if you feel a hundred percent comfortable with the establishment, then that is the one for you.
At Valley Ridge Dental, we take pride in not only providing a comfortable environment but also quality care. Give us a visit by calling us at (651) 439-0322 or book an appointment here!