We're positive that you've sat on your chair, in front of your laptop or computer, and googled "dentist near me". Who hasn't? For people wanting to prioritize their dental health or in case of a dental emergency, one always finds themselves on the hunt for a good dentist. Particularly if they don't have one already.
But what is it that constitutes a good dentist? And how are you supposed to find one that fits not only your budget but also puts your mind at ease? We're here to give you the four-one-oh on everything "dentist near me".
What Is A Restoration Dentist?
A restoration or restorative dentist is responsible for replacing missing or damaged teeth. They help in bringing the oral cavity back to its fully functional and structural potential. They use devices such as dental crowns, bridges, onlays, inlays, implants, and dentures to restore not only the teeth but also their proper functioning.
While adults and older people tend to receive restorations more often, a restorative dentist works with patients of all ages. Restorative dentistry also incorporates treatments from various other dental fields, such as those of prosthodontics, endodontics, and periodontics.
Types of Restorations
Multiple treatment options come under restorative dentistry. They are mentioned below.
Dental crowns are tooth-shaped caps placed on top of damaged teeth to protect them from further decay and damage. They can be either tooth-colored or metal. They restore the damaged tooth's normal shape, size, and function.
Dental bridges are restorations covering three or more teeth. They are used to fill the space left behind by a missing tooth using the help of dental crowns. They are cheaper when compared to dental implants, but can also appear unaesthetic and are prone to fracture.
Onlays and inlays are partial restorations that are either tooth-colored or gold. These are used on smaller areas of damaged or missing tooth structure. Since these consist of indirect restorative materials, they are slightly less invasive than crowns.
Dental implants are the cornerstone of restorative dentistry. While they can be super costly, the benefits outweigh the risks when it comes to implants. They are surgically embedded into the jawbone, hence mimicking a tooth root, making it a much more stable option for tooth replacement.
Dentures are removable or fixed options of prosthetic teeth that are used to replace multiple missing teeth. When someone loses all their teeth, particularly older patients, dentures are the most common solution.
Finding A Restoration Dentist Near Me
The relationship a person has with their dental practitioner is a pretty personal and extensive one. This is why you must settle for a dentist you're comfortable with. The American Association of Retired Persons – AARP – claims that people with poor oral health, particularly those who are over 65 years of age, increase their risk of heart disease, respiratory disorders, and stroke by huge percentages.
So while taking care of your teeth is important, it is crucial to understand that your oral health also affects your general health. Hence, having a dentist who prioritizes your care is not only beneficial but also paramount.
How to find dental offices?
As per the American Dental Association, you should not settle on the first dental office you visit. Look around, make a few trips to other offices in your area, and then take your pick. Here's how you can figure out what offices should be a part of your list.
You can find your local and state dental societies on the ADA's website. These carry listings of all the dental offices in your area. If you can't find them on the website, look up a telephone directory since the societies' numbers are available there as well.
Recommendations carry a lot of weight when it comes to picking a dentist. Ask around – family, friends, coworkers, neighbors, etc. – anyone who lives in the same locality as you do. People coexisting in your space will have their own dental experiences they can share with you. They'll tell you who they think is a quality dentist, while also mentioning any not-so-great experiences they might have had.
When talking about recommendations, those coming from your general healthcare practitioner and local pharmacist are also significant. Since healthcare workers are pretty well-connected, chances are they'll be able to provide you with a better insight into the dental establishments in your vicinity.
As long as you're surfing the web for dentists near you, take a look at all the official websites that show up. More importantly, take a peek at the 'patient testimonials' section. Old or regular patients that visit that particular office will have left reviews, feedback, and experiences. These help in narrowing down your list. But we'd like to add that the presence or absence of a website does not showcase how good or bad a dental office is.
Checklist For A Dentist Near Me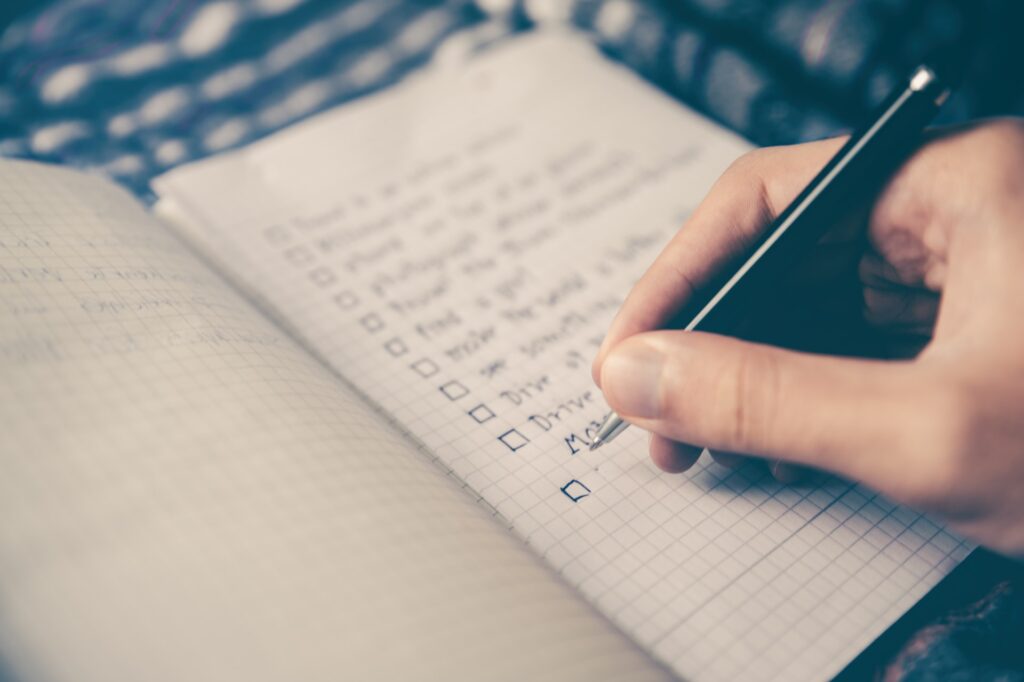 Find out the dentist's qualifications and skill level. While all dentists have the same level of graduate education, some of them earn extra qualifications and degrees. Furthermore, more experienced dentists are more confident with their work.
In terms of the dental space itself, take a look around at how clean and well-kept the office is. Do the dentists sanitize the equipment? Is patient safety a priority? Are the dentist and staff wearing protective gear? Do they provide you with one?
Is the dentist open and able to answer any questions regarding the treatment process? Are they okay with answering questions related to their technical abilities? A quality dentist doesn't avoid answering any queries. Instead, they encourage it.
Do you and your family feel like the dental establishment is a safe and comfortable one? Is the staff courteous and welcoming and do they help alleviate any dental anxiety you might have?
What is the office's policy on rescheduling missed appointments?
How far is the office away from your home and workplace? Offices that are closer ensure that you show up for regular visits as compared to offices that are a ways away.
For more information on restorative dentistry and its many facets, pick up your phone and call Valley Ridge Dental at (651) 439-0322 today.